Smart home BASIC
Keep up with the times and create your own 'smart home'. Make all your devices smart in no time by plugging in the Smartwares Smart Plug and connecting it to all your devices. With the Smart Plug you are able to control all Smart home BASIC products with the free HomeWizard Lite app and/or a remote control.
Possibilities of the Smart Plug.
The advantage of our Smart home BASIC series is that smarter living does not have to be expensive. With the Smartwares Smart home BASIC series it is easy to switch your lights on, off or dim them. In addition, you can adjust the temperature of your heating without touching it and you can place extra light buttons against the wall without having to drill into the wall. Discover the endless possibilities of the Smart Plug and the complete BASIC series of Smartwares.
How it works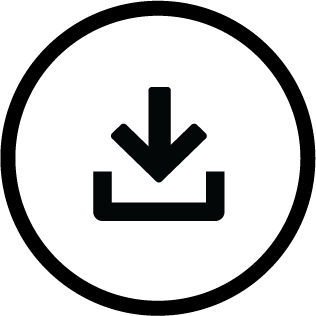 Step 1
Download and install the free HomeWizard Lite app, which is available in the Google Play Store and Apple App Store. Add new devices via the home screen and select the product you want to add.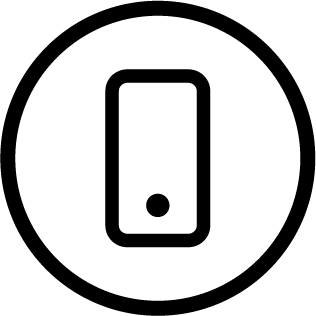 Step 2
Now activate the paire mode of the product and connect it to the app.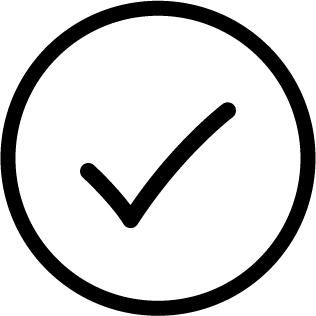 Step 3
Once paired you will see the product appear in the app and are able to control it from everywhere in the world.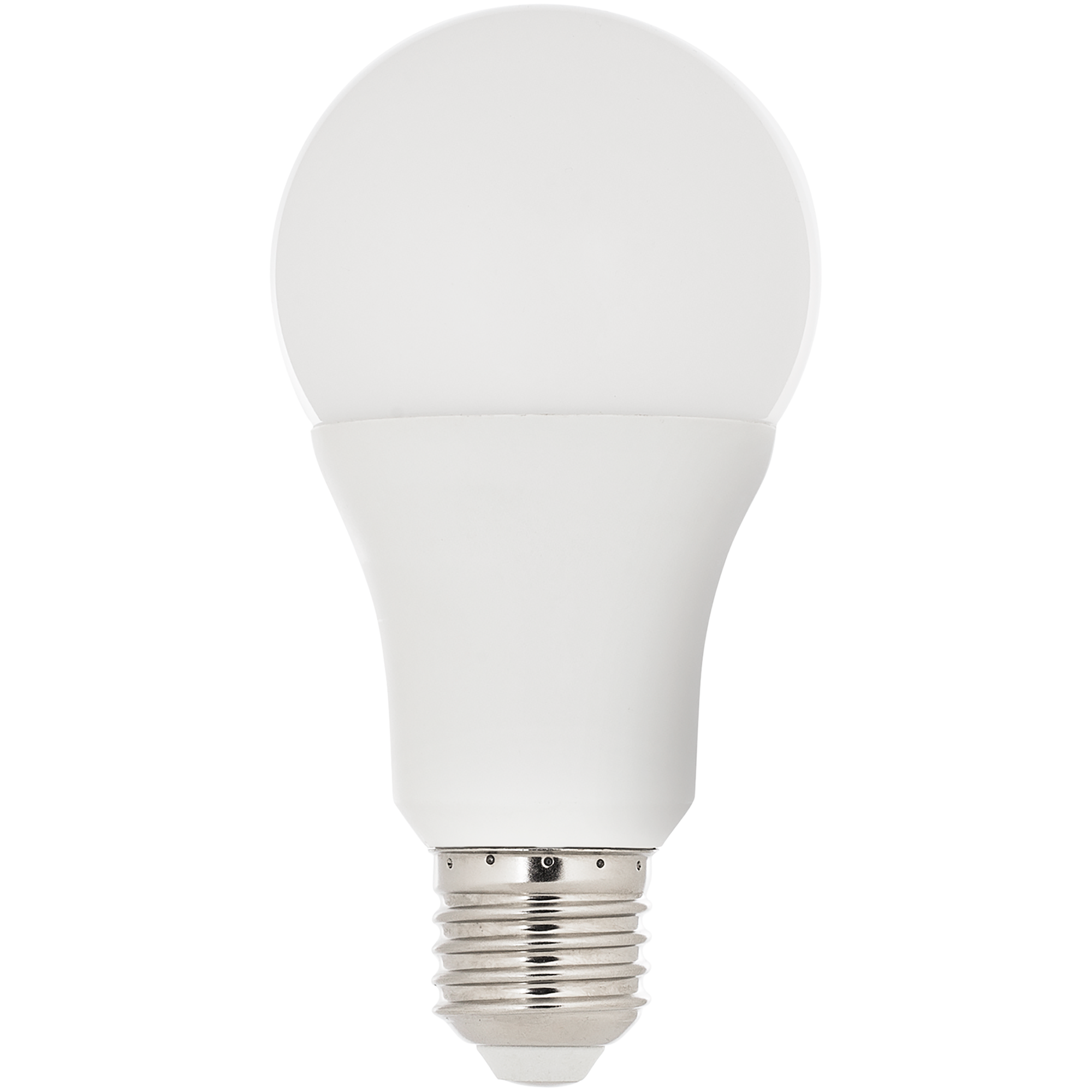 Make your life easier with home automation
Creating a 'smart home' is done with the help of a home automation system. Automating your home via Smartwares Smart home solutions is very simple. All you have to do is install a Smart home controller and install our HomeWizard Lite app. By connecting different devices you can make your home as smart as you want it to be! Electronic communication between our Smart Home Basic products make your life easier, providing extra living pleasure, safety and comfort. One of the major advantages of a home automation system compared to traditional electrical systems is that the various solutions can be connected. This way you can control all your smart devices with one handy app!
Wireless connection via 433 MHz
The products of the Smart home BASIC series use a frequency band of 433 MHz. This frequency allows different devices to communicate with each other over small distances. Digital signals are transmitted and received via the 433 MHz frequency band. Partly because the Smart home BASIC products use this frequency, we can offer our products at a low price.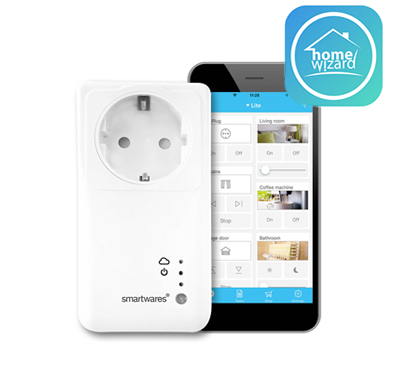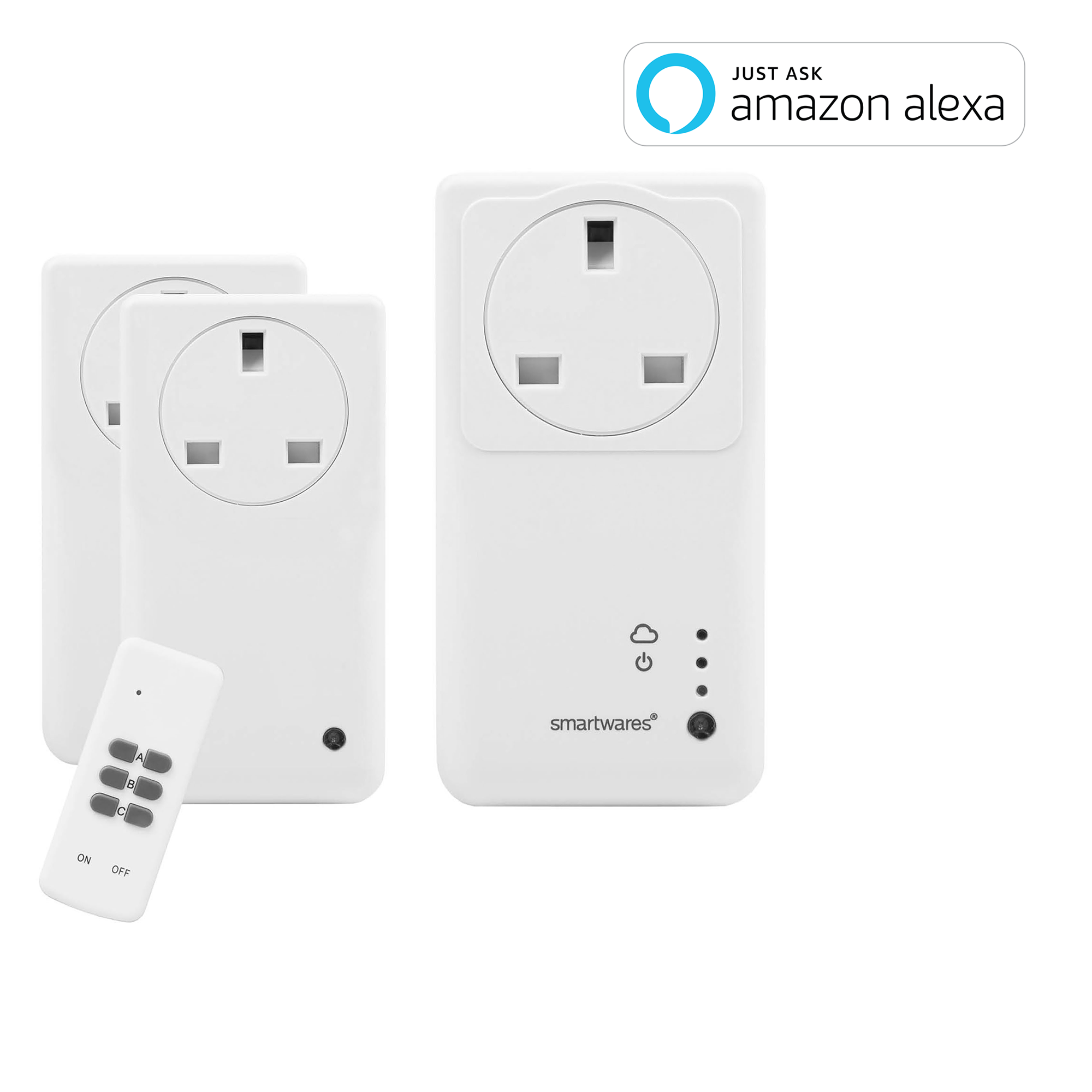 The possibilities of wireless switching
You can equip your smart home according to your own requirements and wishes by connecting various smart products from the Smartwares Smart home Basic series. From automated lighting where you can switch and dim lamps wirelessly to operating your roller blinds or sunblinds remotely. With the help of the HomeWizard Lite app, you are able to switch on your light and radiator even before you are at home, or you can switch on the lights automatically when it gets dark. Discover the various other possibilities of wireless switching!
Can be used both indoors and outdoors
Not only can you use the Smart Home BASIC products indoors, but also garden lighting and other garden equipment are easy to connect to the Smartwares Smart Plug. In this way you are able to control the outdoor lighting or pond pump from the couch, simply via the app or with the supplied remote control.