Why the Black Outdoor range:
The Black Outdoor Range is an ambitious product range with which you have a sea of possibilities to transform your garden and set the mood however you like! Emphasize walls and fences with uplights, create beautiful light diffusions in cosy corners, and light the path home with garden posts. Crafted with high-quality aluminium, fitted with LED lights and designed in modern, cubic shapes, the Black Outdoor Range will stand the test of time.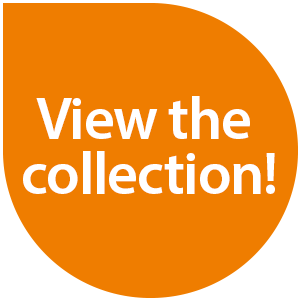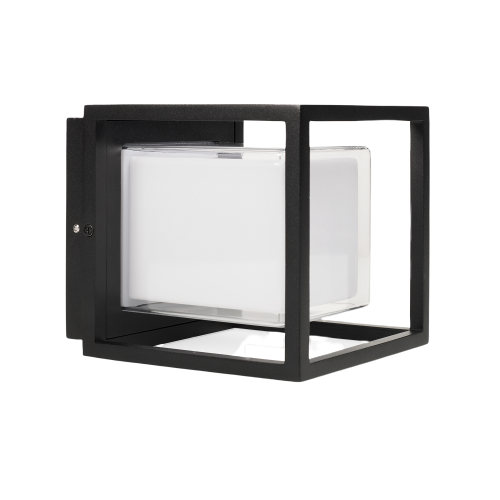 OOL-50014
Black Outdoor Wall Light Cubic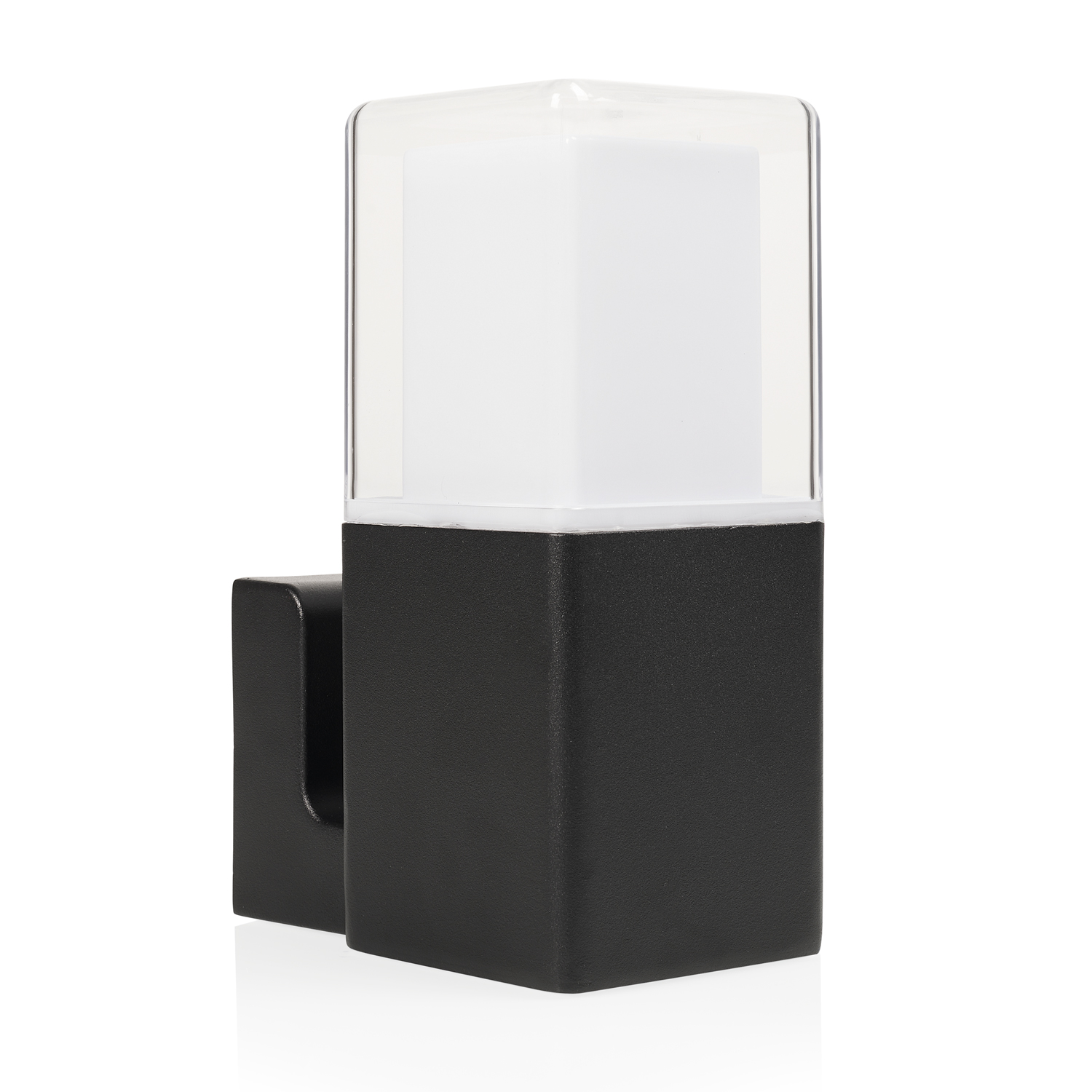 OOL-50015
Black Outdoor Wall Light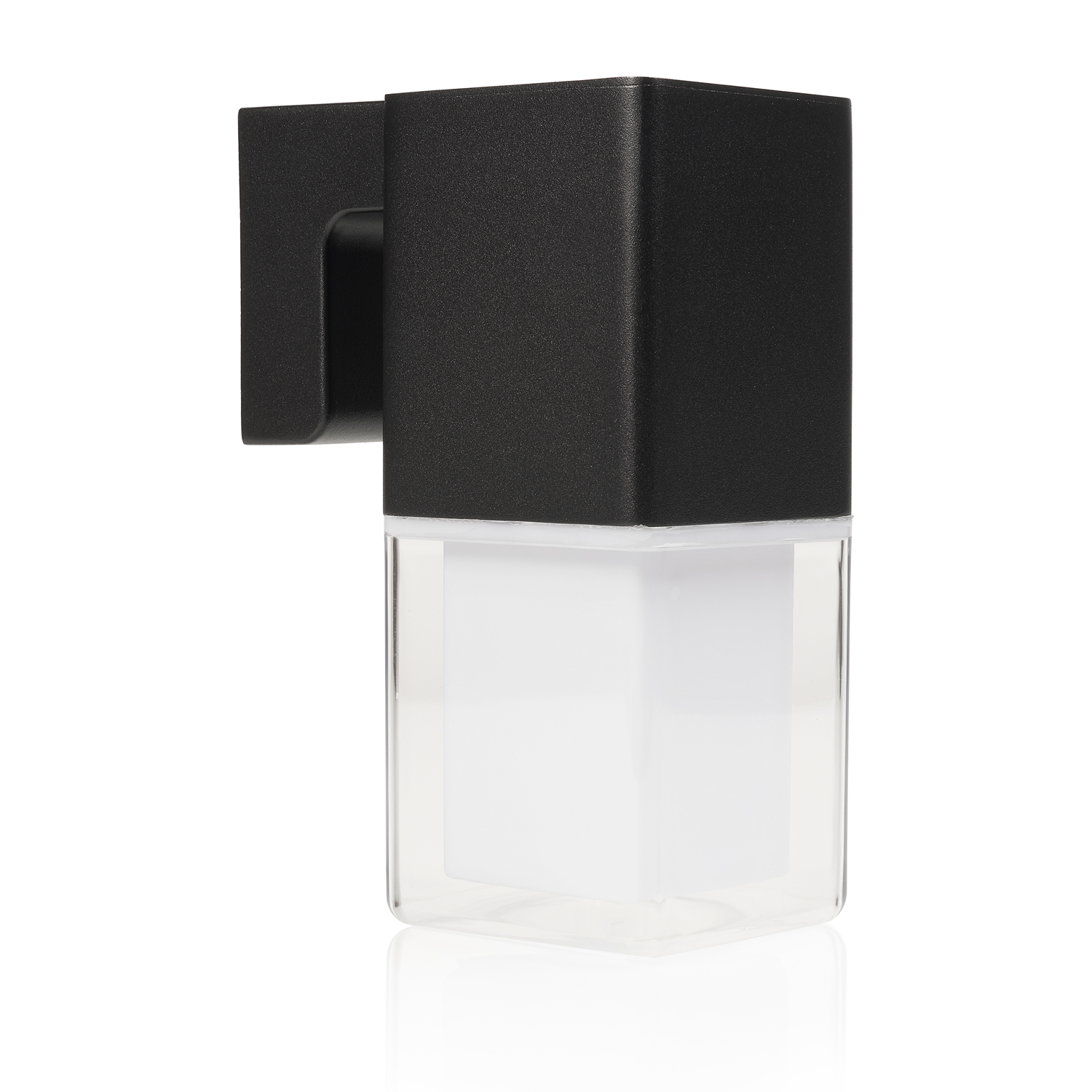 OOL-50016
Black Outdoor Wall Light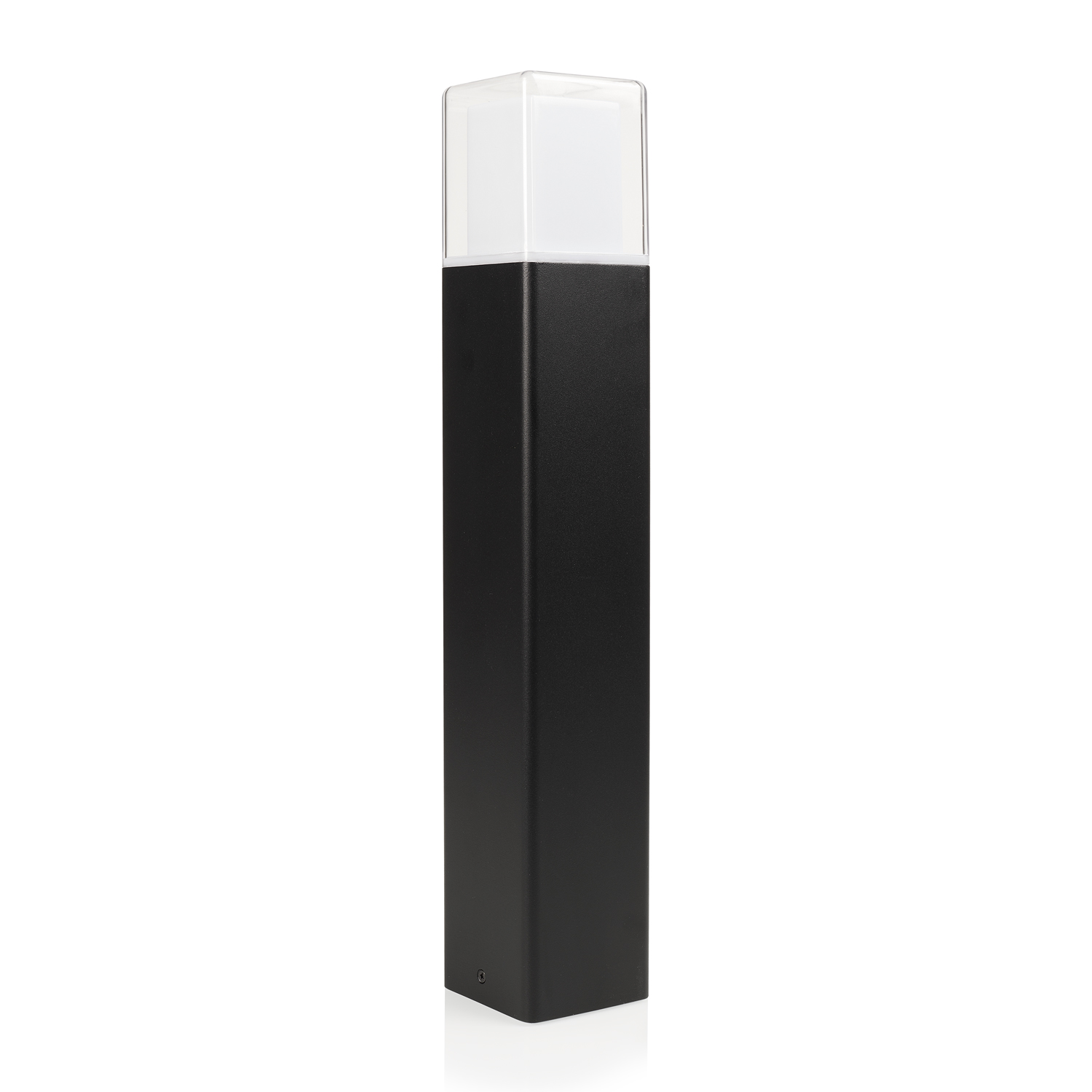 OOL-50017
Black Outdoor Garden Post
Small 50 cm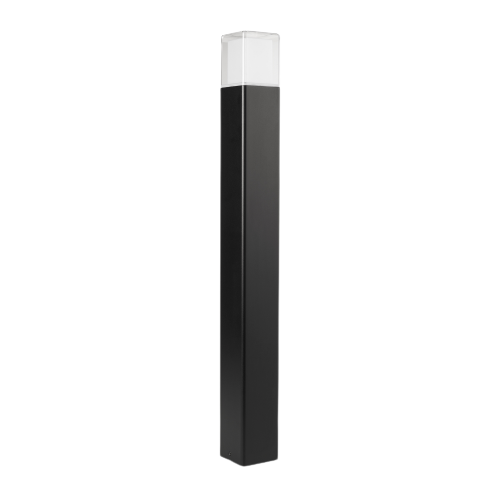 OOL-50018
Black Outdoor Garden Post
Large 80 cm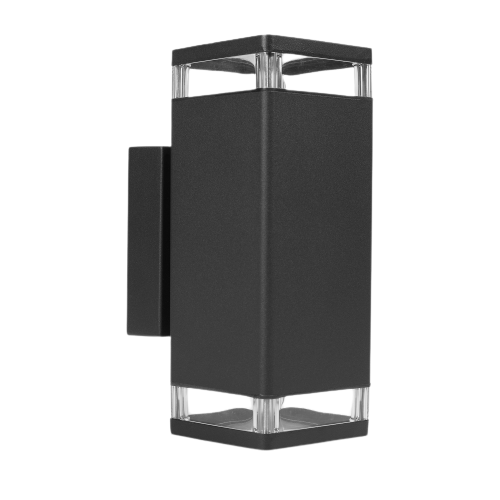 OOL-50019
Black Outdoor Up- and Downlight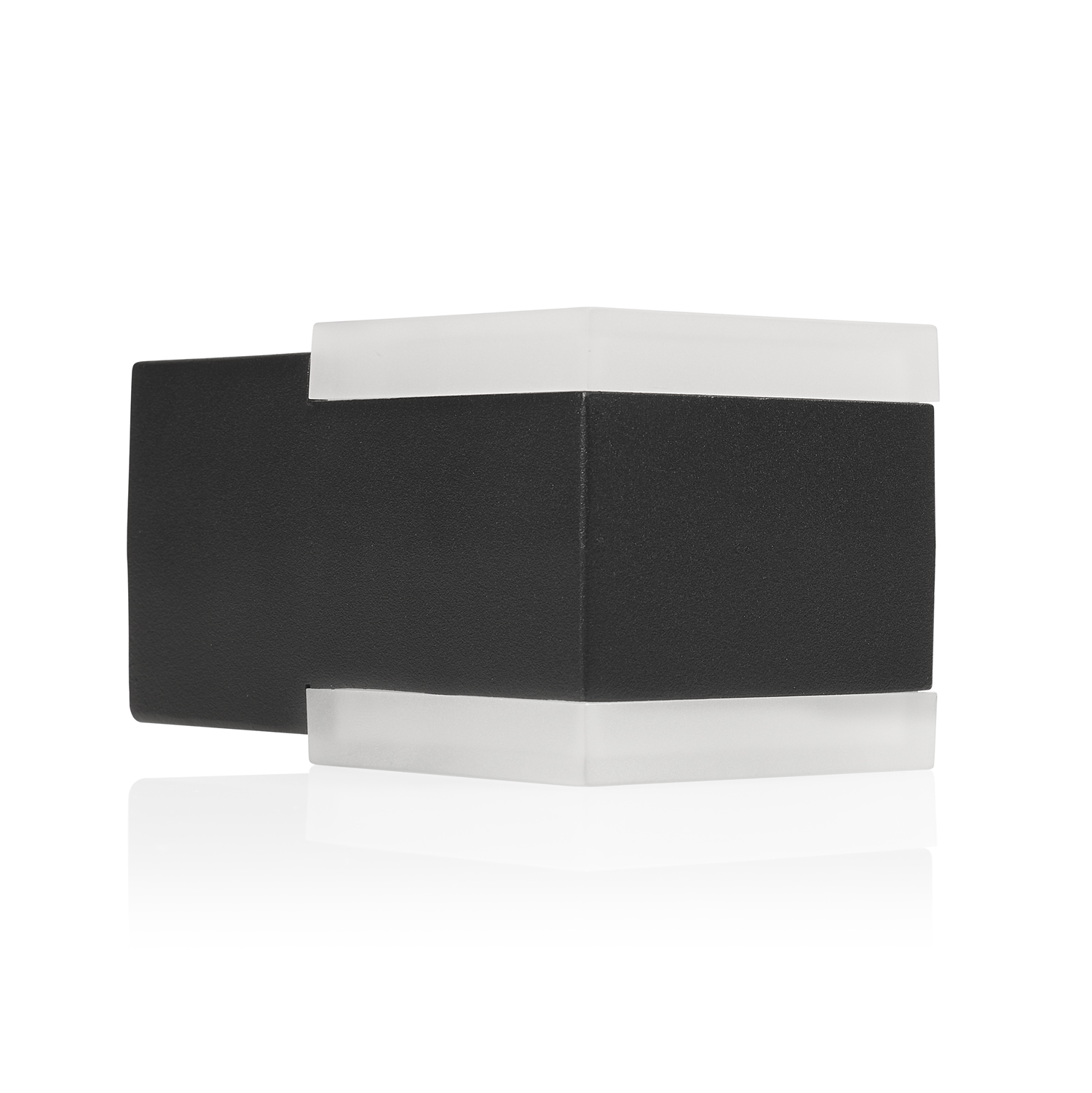 OOL-50020
Black Outdoor Up- and Downlight

Sustainable LED lighting
The integrated LED light is 12 W and produces 800 Lumen, which is comparable to the light output of an incandescent light bulb of approximately 60 W. As a result, the LED lamp emits a diffused, warm white light that creates a calm atmosphere in your outdoor space.

Mix & Match
The Black Outdoor Range consists of a selection of outdoor lamps designed in the same style. Mix & Match these with the other lighting from the collection to create a beautiful whole.

Easy to install
Thanks to the enclosed step-by-step instruction, all lamps from the Black Outdoor Range are easy to install by yourself. Included in the box you will receive the necessary screws and the clear manual.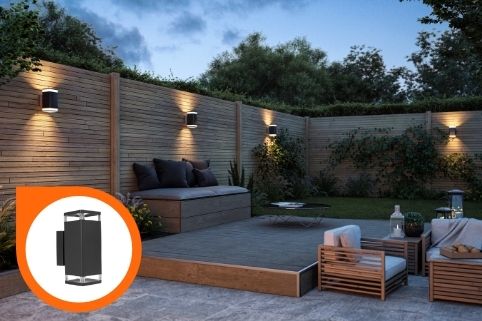 Smartwares OOL-50019 Black up- and Downlight
This lamp radiates light both upwards and downwards, creating an atmospheric light drawing on the wall; ideal as a mood maker for the edges of your garden. The wall up and down lamp has a replaceable GU10 fitting; so choose the type of light that suits you best.
Smartwares OOL-50018 Black Outdoor Garden post
Are you looking for a garden lamp that protrudes above the plants and flowers? Then this 80cm high Smartwares OOL-50018 Black Outdoor Garden Post is just right for you. Perfect for making your flower beds or larger plants shine or guiding the path to your home. The Garden Post is also available in a 50 cm version.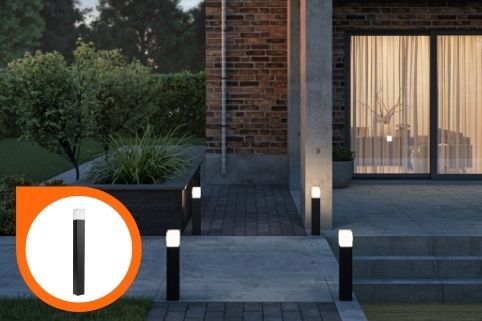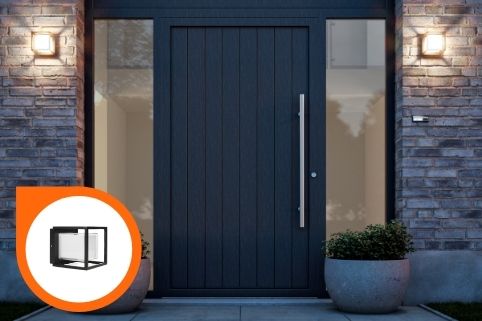 Smartwares OOL-50014 Black Outdoor Wandlamp Cubic
This cube-shaped wall lamp contains an integrated LED lamp. An ideal lamp to make your front door/entrance more atmospheric in evening light. The walk to your front door will never be the same! You can perfectly combine the cube-shaped wall lamp with the Garden Post to complete the path to your front or back door.
Check the collection
The Smartwares Black Outdoor Range consists of 7 different modern lamps that can be combined as 'mix & match'. View the complete collection at the top of this page or order your own curated collection directly.