We have a wide choice of cameras, including surveillance cameras. They are often complete systems to which you connect various cameras, so that you can monitor a number of different locations at once.
More information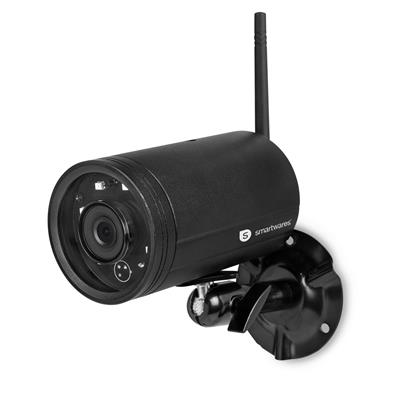 Old assortment
Please find below our products which we do not sell anymore. You can still find them on our website to buy spare parts, find manuals or consult product information.
Surveillance cameras
We have a wide choice of cameras, including surveillance cameras. They are often complete systems to which you connect various cameras, so that you can monitor a number of different locations at once. These surveillance cameras can be connected either wirelessly or with a wire, so that they can be used wherever you need them. Surveillance cameras allow you to monitor a number of different places at any time, so that you can be sure that your property remains safe. You can watch the recorded images whenever you want.
Plenty of options with surveillance cameras
Surveillance cameras have many different functions. For example, the cameras can be connected to a monitor, a TV or a laptop, so that you can easily view the images and monitor your property in real time. A number of the cameras even have their own screen. The images can also easily be saved, because most of the surveillance cameras have a storage capacity of up to 500 GB. The images are recorded in a high quality (HD). The cameras are suitable for both indoor and outdoor use.