Smartwares SH8-90604 smart wall switch converter

Easy to install
Remove the switch from the wall.
Connect the wires coming out of the wall socket to each other with the help of the supplied screw terminal and connect the smart wall switch to your traditional switch. Place the smart wall switch in the wall in its place.
Connect the Smart Wall Switch to the Smartwares Link via the app and you're done.
The switch runs on a CR2450 battery that lasts for 8 years.



Make your current switch smart
The smart wall switch ensures that when someone turns off the smart lights via the wall switch, the lights can still be controlled via the HomeWizard Link app. If you use timetables or geofencing, you will never have the problem that some lights suddenly stop responding because the power has been turned off via the traditional wall switch. Ideal if you have visitors or family members who are not used to smart lighting and prefer to use the existing wall switch.
Many functionalities
Connected to your traditional wall switch, the wall switch converter has a number of additional functions. For example, you can link the light scenes you created in the HomeWizard Link app to the converter and switch. The wall switch now serves as a button to activate certain scenes in your home. This way you switch once for scene 1 and twice for scene 2. Extremely convenient if you want to manually set your smart lamps in a film scene.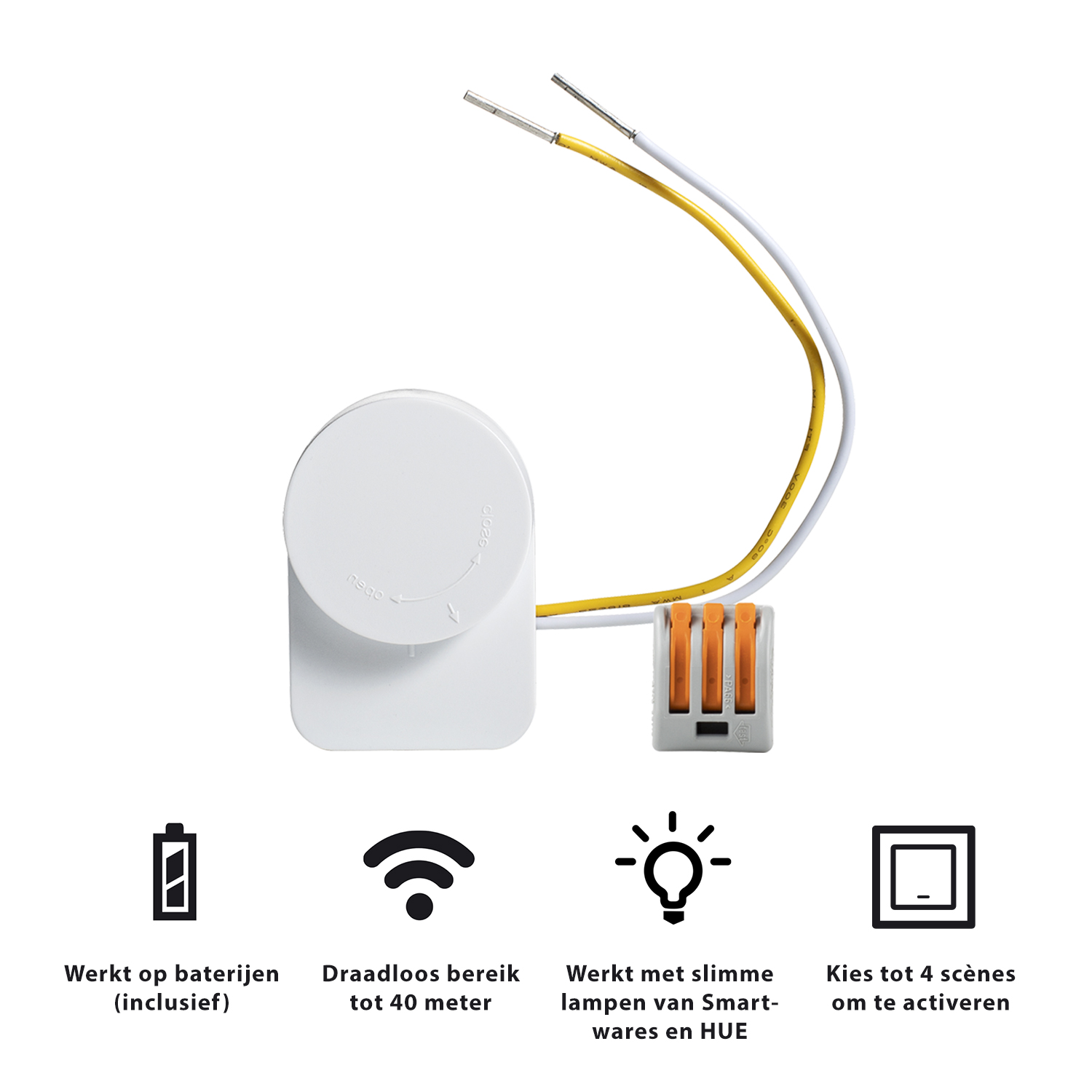 Do you hate it when you have set up your lighting plan with the Smartwares smart lamps and someone still switches the wall switch manually? In this case, you have lost your lighting plan and have to switch the lamps manually. With the SH8-90604 smart wall switch this is history. Simply place the small device behind your current wall switch and the converter will ensure that your lights can always be controlled via your app or voice. The smart wall switch also works with Philips HUE bulbs, so you don't have to explain to the cleaning lady or your little one why they can't use the switch anymore.
Works also with Philips HUE.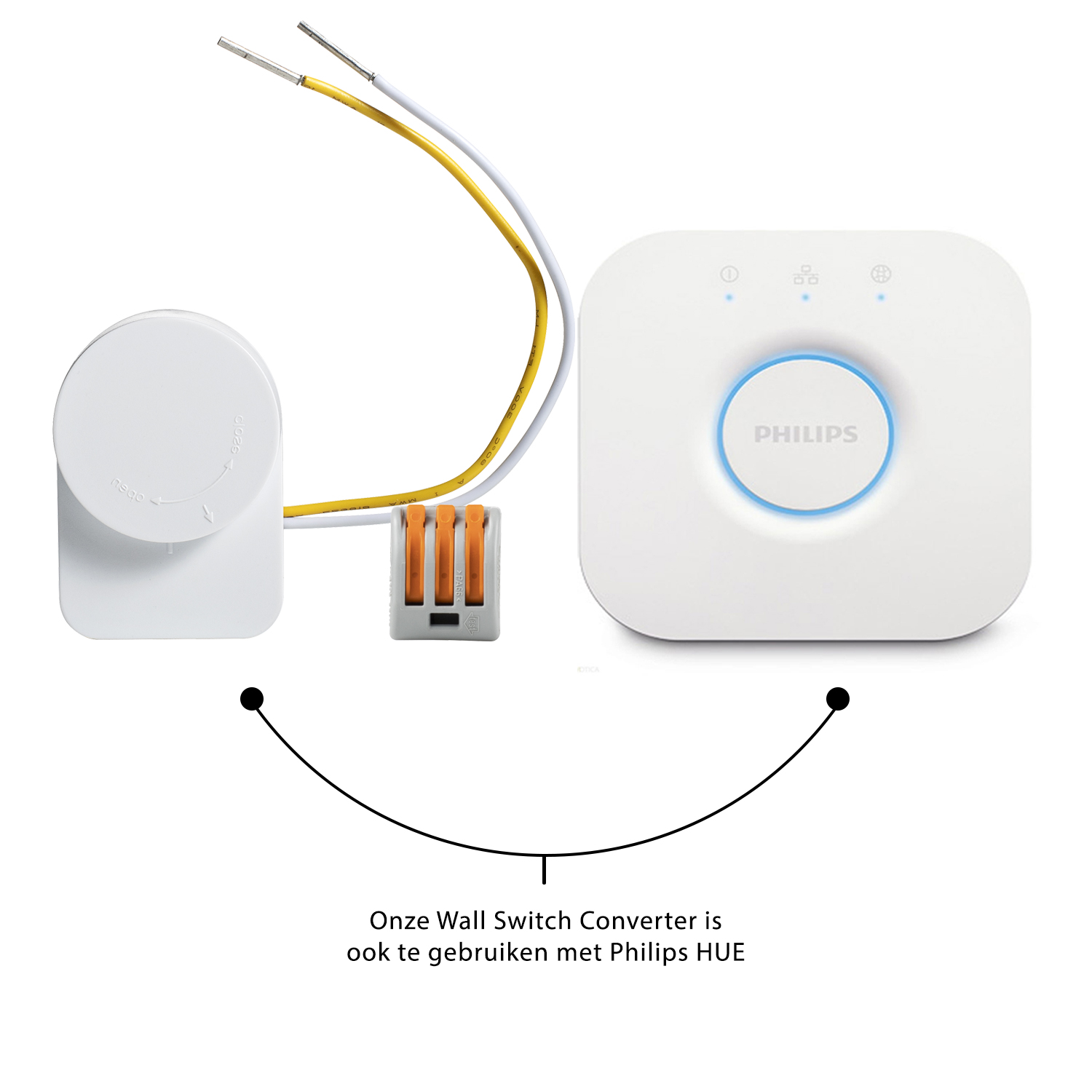 Top quality guaranteed
Our quality team checks all our products to ensure they are safe and meet our quality requirements. Our products therefore comply with all European regulations and have the required quality certificates. We do all this to ensure that our products are safe to use and that all functionality is optimised. Because everything you use in your home should be safe. That is what we stand for.